AN UNforgettable GIFT. A TOUCH OF IMMORTALITY.
MOM tablets designed with text and image by private individuals are an important contribution to the portrait of our society and help to realize the MOM project.
A MOM table is usually a present for birthday, a family portrait, a wedding or a company anniversary.
You can choose:
---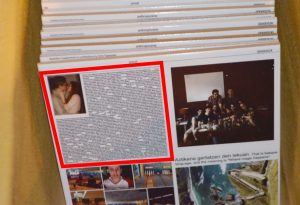 1/4 Tablet in the MOM Archiv plus Token by mail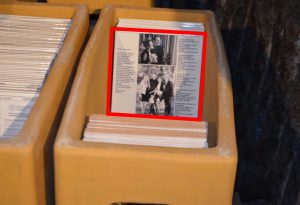 1/1 Tablet in the MOM Archiv plus Token by mail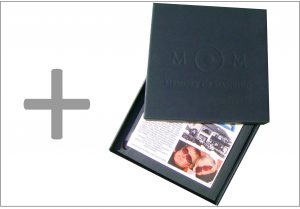 1/1 Tablet in the MOM Archiv plus 1 Duplicate and the Token by mail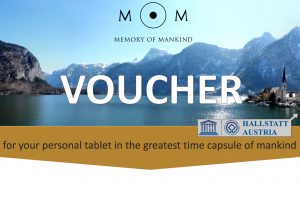 or a respective voucher
Of course you will get a certificate for each tablet
---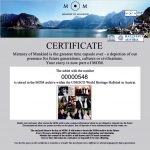 How much is a MOM Tablet?
MOM should reflect a global portrait of our time and should enable everyone on our planet to participate. For this reason, the price of a MOM tablet is based on the per capita income of each country based on the list of the World Bank, which is updated annually.
You can see your price for your country from the following list: Pricelist
You can pay with Paypal or bank transfer (in this case please contact us, because the contact information is not transmitted by the bank!)
Bank account:
Memory of Mankind
BIC: VKBLAT2L
IBAN: AT16 1860 0000 1201 9717
How to design a MOM Tablet?
If you are not familiar with graphic programs:
Send us text and picture and we will design a draft for you.
You are familiar with graphic programs:
1/4 Tablet: 9x9cm; cmyk; 300dpi; jpg (100% quality)
1/1 Tablet: 19,5×19,8cm; cmyk; 300dpi; jpg (100% quality)